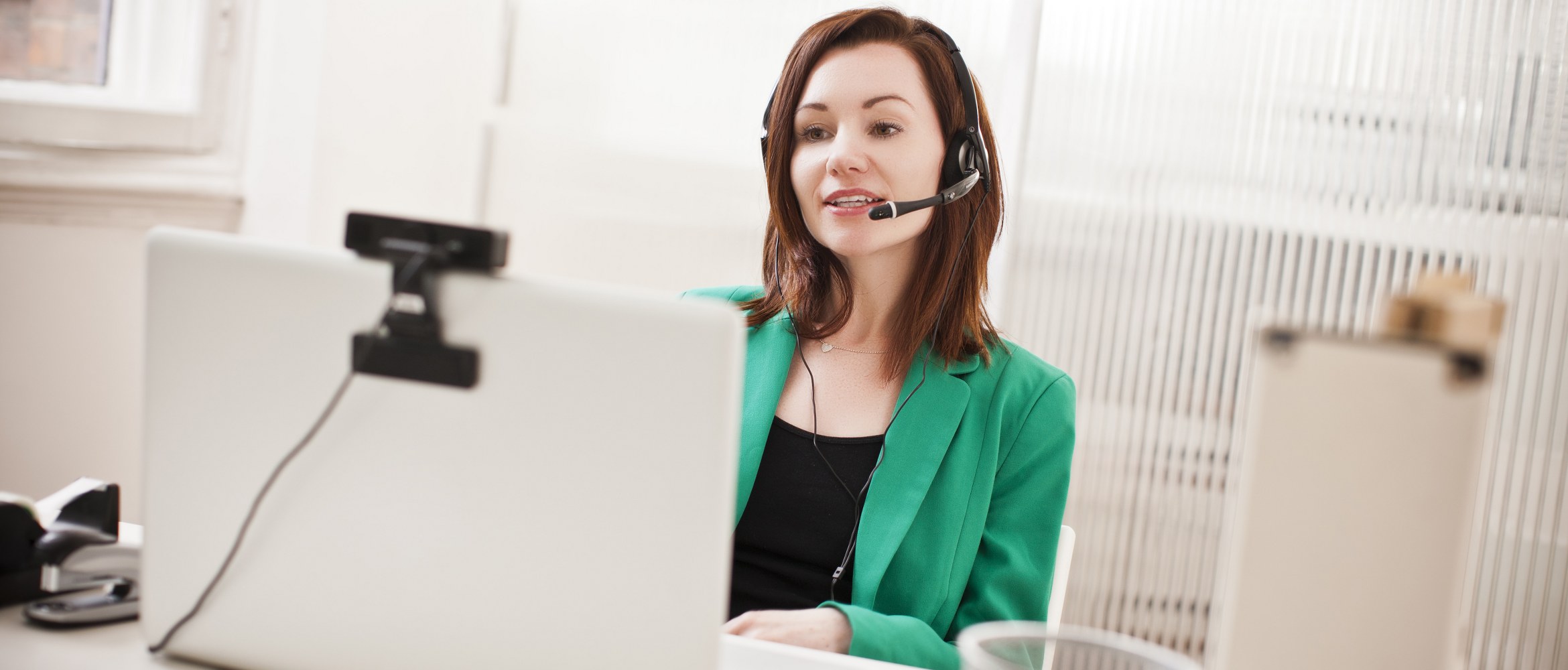 Sådan vil et IT-styret samarbejde definere kontoret som arbejdsplads efter COVID-19
COVID-19 har medført enorme forandringer og IT-udfordringer, som virksomhederne må navigere i. Mange organisationer er blevet tvunget til at håndtere en hurtig overgang til hjemmearbejde og omdanne normale kontoropgaver til nye virtuelle processer.
It has allowed time for reflection, and businesses large and small have re-evaluated their digital solutions. Employees, decision makers and IT departments have adapted their mindset, with many working from home missing office-based technology - including access to print - in a way that they wouldn't have imagined previously. We've also helped office spaces use Brother labellers to print highly visible COVID-19 health and safety signs.

In order to support productivity and allow businesses to thrive in a new way of working, we believe there needs to be greater digital collaboration, with IT departments leading the way, speaking to employees and management to understand and implement their digital and remote working needs.


'Customer' satisfaction
Staff have increasingly become more like customers of IT departments than colleagues, meaning IT teams must focus on 'customer satisfaction'. This approach is new territory for some IT departments, and it will require them to adapt their skills and develop a customer service-led approach.
What users want versus what they need requires evaluation to ensure that digital solutions are delivered to achieve the best results and within budget. Consideration needs to be given to both the IT department – as their roles and responsibilities are continually evolving – and the strains on employees as they adapt to a new way of working.

Of course, there are a lot of complexities to consider when developing solutions, such as the increased use of remote working versus the need for on-site printing. In this case, decentralising print to avoid users congregating at one machine in the office, not only supports social distancing, but also increases employee productivity.

IT decision makers will still need to use their expert knowledge to lead a technology roll out, but a collaborative approach using methods such as staff surveys, brainstorming sessions and online courses, could be the most successful way to develop new ways of working and future processes that keep everyone happy and, more importantly, safe.


How in tune are IT departments and employees?
Research[1] conducted pre-COVID revealed that IT decision makers and employees had contrasting viewpoints when it came to digital solutions – an opinion gap that could have shifted during the pandemic.

According to the Quocirca Print 2025 Phase Two Report commissioned by Brother - just 36% of office workers believed that by 2025 print will be very or quite important to their business, compared to 65% of IT decision makers.

It's an opinion that's likely to have changed from recent experiences, as staff may not have valued print when it was available at their fingertips. Working without easy access to printing services is likely to have made staff realise its importance in the workplace. Whether it's for filing away important documents or using print as an easier way to proofread or printing for a meeting so you have everything to hand, it's an important tool to have.

The research also revealed that office workers (62%) see far greater importance in collaboration tools such as instant messaging, screen sharing and audio and video conferencing, compared to 45% of IT decision makers.

With the huge transition to working from home, it's likely again that IT teams' opinions on collaboration tools has shifted, given that employees now see so much more value in online tools. As such, the IT department needs to collaborate with decision makers and implement the most successful measures, even trialling different methods to see which is the most successful for the business.


Future printing
It's expected that the aftermath of the pandemic will mean that life in the office as we previously knew it will change forever and it will be interesting to see how businesses adapt to the 'new normal'.

There are predictions that there will be a greater shift towards working from home and that virtual meetings and conferences will replace the traditional face-to-face approach in some circumstances.
For future printing, businesses could be considering decentralising printers or even introducing business level printers at employees' homes, a solution that Brother has recently introduced for some large and medium-sized businesses.

Hyper-distributed printing provides employees with the same benefits and printing functionalities at home as in the office, whilst maintaining the control and management protocols established by the company.

With approaches to work ever changing, the outlook for the office of the future is uncertain. However, it's imperative for IT departments to continually engage with their employees and work in digital collaboration to develop solutions that are the most cost-effective and efficient for businesses and best suited to the future needs and security of teams.

Find out more about our digital solutions here..


1 Quocirca Print 2025 Phase Two Report commissioned by Brother